A Development of 3 & 4 Bedroom detached and semi-detached Family Homes.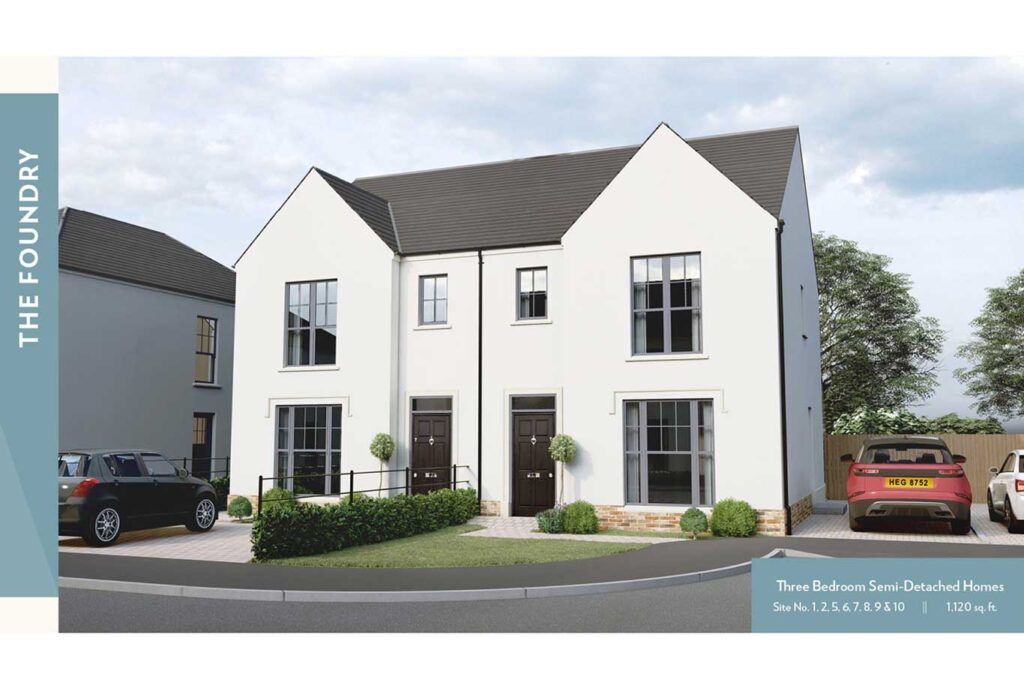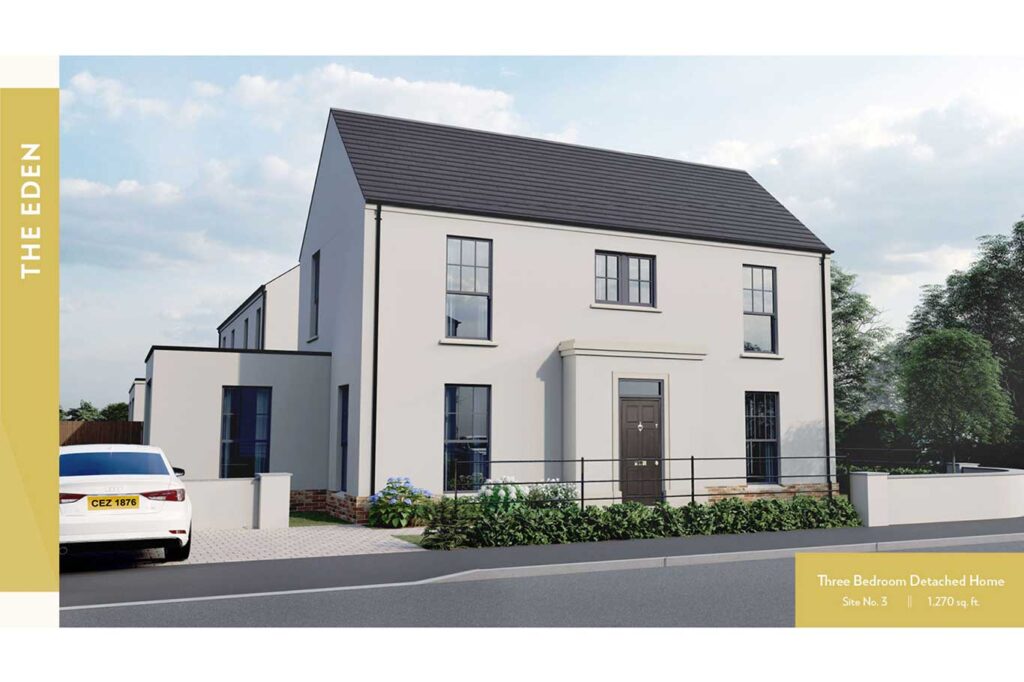 COUNTRY HOMES WITH SUBSTANCE AND STYLE…
Every home in Rathview conveys a contemporary twist on a traditional style while providing modern comfort and functionality. These are homes designed to evoke a heritage charm that fits seamlessly into the lush country surroundings and the area's rich history. 
An innovative and connected layout maximises the space and provides a home accommodating indoor and outdoor living. A refined render finish gives each home an enduring appeal defined by large sash-style windows that bathe the interiors with natural light. This is a development where every detail has been considered to create an exceptional living experience for those who aspire to an elegant home and a town and country lifestyle.
Discover the perfect balance of town and country at Rathview. Set in the tranquil hamlet of Groggan just outside Randalstown, this upmarket development of three and four bedroom homes offers refined country architecture in the beautiful Co. Antrim countryside.
Enjoy an aspirational country lifestyle without compromising on convenience. Residents are just three miles from the centre of Randalstown, a small town that offers a beautiful sense of community, a rich and visible history, and many conveniences that deliver a higher quality of life. It's easy to see why Randalstown has become a sought-after area for people who want a happier, healthier and simply better way of life for themselves and their families.
Developed by the home building experts at JFM Construction, every detail has been carefully considered to ensure your home is of the highest build, location and design standard
Groggan is a hamlet just a mile from the centre of Randalstown, a small town that lies beside Lough Neagh and Shane's Castle, which remains a working estate with over 1000 acres of ancient woodland.

For further information and to register your details contact us on;
028 256 37733 or email charles@lynnandbrewster.com